You can help support us with
a charitable donation.
Master Classes
A Master Class for adult pianists will be held annually. Master teachers, i.e., teachers with advanced experience and knowledge, will give an hour lesson to each participant at an intermediate or advanced level. The pianist must have one or two pieces ready for the teacher to hear and work on with him or her.
There is a fee for participating in the class. For a modest fee anyone may listen to the lesson. Classes are held at various locations.
---
The next Master Class will be held on,
Sunday, October 16, 2022
at
The Hull Music Studio in La Quinta, CA.
An application with more information can be downloaded or printed from the button below.
---
ANDREW BROWNELL – Master Class Teacher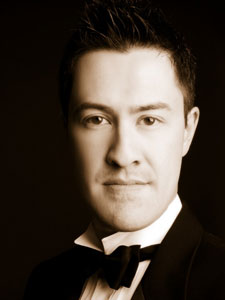 Since winning 2nd Prize at the 2006 Leeds Competition, Andrew Brownell has pursued an active and varied international performing career. Critics regularly remark on his creative programming and interpretive insight. Musical Opinion has described him as "potentially one of the most significant pianists of his generation", and The Oregonian wrote that Brownell "impresses as much with his mind as with his hands…."
Mr. Brownell won 2nd Prize ex aequo at the 2002 International J. S. Bach Competition in Leipzig, making him the first American pianist to have ever won a prize in the history of the competition. He also won 1st Prize at the 2005 J.N. Hummel Competition in Bratislava, has since achieved widespread recognition as "one of the foremost Hummel interpreters of our time" (Hudobný Život), and is an honorary member of the Hummel Gesellschaft in Weimar. His edition of the Piano Concerto in a minor, Op. 85 was released by Breitkopf & Härtel in 2016.
Highlights for a recent season include solo and chamber music appearances in Europe, Asia, and North America. Mr. Brownell's performances have aired on BBC radio and television, Classic FM (UK), NPR, CBC, Mitteldeutscher Rundfunk, and RBB KulturRadio. He has been soloist with orchestras such as the Hallé, Royal Liverpool Philharmonic, Slovak Philharmonic, and the Hermitage State Orchestra (Russia); and he has collaborated with such conductors as Sir Mark Elder, Owain Arwel Hughes CBE, André Bernard, and Murray Sidlin.
A native of Portland, Oregon, Andrew Brownell began studying the piano at the age of four. His teachers have included Nancy Weems and Horacio Gutiérrez at the University of Houston; John Perry at the University of Southern California (Los Angeles); and Joan Havill at the Guildhall School of Music in London, where he earned a doctorate. An enthusiastic collaborative artist, Andrew Brownell was a member of a prize-winning trio at the Fischoff Chamber Music Competition (USA) and has appeared in concert with principals of orchestras such as the Philharmonia, Amsterdam Concertgebouw, and Vienna Philharmonic. In 2017, he joined the faculty of the Butler School of Music, The University of Texas at Austin. Prior to that, Dr. Brownell performed in the Encore! Series in the Music Studio of Kathryn B. Hull in La Quinta CA.
---
Dr. Brownell will present a recital on Saturday, October 15, 2022 at 4:00 P.M.
in the Hull Music Studio
Fee: $30
Copyright © 2014-2023 California Piano Performance Workshop for Adults - Nonprofit 501(c)3 Public Benefit Corporation