You can help support us with
a charitable donation.
Monthly Workshops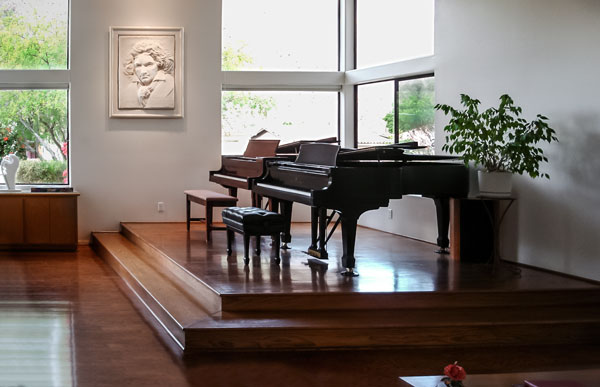 Monthly Workshops are held to give adult pianists an opportunity and experience to play works in progress for their peers in a small group setting. These monthly workshops are a good preparation to participate in the annual Piano Performance Workshop for Adults in June, or just to have a place to share their music.
These workshops are held the third Sunday of every month at 3:00 P.M. They are for pianists to play something they are working on or want to try out with an empathetic audience. It is very informal with informative discussions and feedback. No judging or evaluating; just enjoyment.
The workshops are held at various residences throughout the Coachella Valley area. Wine and simple refreshments are provided.
Fees: $20 to Play | $10 to Audit
For Next Workshop Information Contact:
Contact Kathryn Hull at [email protected]
or call 760-771-1041 for location.
If you would like to attend, please call 760-771-1041 to make a reservation, or if you would like more information.
For information about the annual Piano Performance Workshop for Adults, please Click Here.
Copyright © 2014-2023 California Piano Performance Workshop for Adults - Nonprofit 501(c)3 Public Benefit Corporation